Win $100 at Starbucks
with Olivia and LEO!
Are you a Starbucks fan? Awesome! Olivia and LEO are giving you a chance to win a $100 Starbucks gift card. The winner will be announced next month.
If you sign up for LEO in October 2020 by filling out the form below, you will be entered into our draw for this contest.
* Terms and conditions apply. LEO is not affiliated with Starbucks.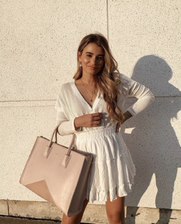 ---
What can you do on LEO?
Answer surveys
Share your opinion on current affairs
Ask questions to other members of the community
What will you get in return?
Rewards: Air Miles reward miles, prepaid Visa cards, Uber credits, PayPal transfers, and more!
Chances to participate in contests: win cash prizes ($500, $1,000), an iPad, or a trip!
Exclusive survey results, which you'll find on our blog every week
---
What are you waiting for? Join LEO now, it's free and 100% confidential!